Sales, special offers, bargains ... Promotional periods are usually short and their end-date is specified on the site. Upon the expiration of the offer, the article recovers its original price, which is its fair reference price.
Models with only one available size are often discounted in a specific section of the shop; as soon as a restocking of the model is made, or if it is out of stock, it is not of the promotion anymore.
The customer service will not reduce its price if the promotional period is over, because it is not entitled to negotiate or change prices of items.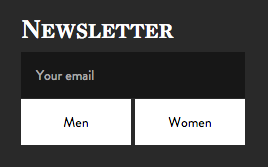 Subscribe to our newsletter here to make sure you don't miss out on any of the promotions !