You can add your gift card code in the field provided for this purpose in your shopping cart or during payment step.

Enter your gift card code and click on "Apply gift card"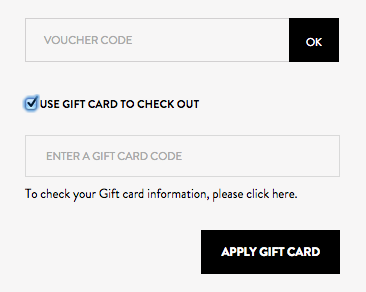 Note that a voucher is different from a gift card - both fields are therefore differentiated.

Unless otherwise stated (during special operations with partners, for example), you can accumulate gift cards if you are the lucky holder of several of them.